Welcoming the first 1,000 Energise Africa supporters making an impact with their money
Posted on 27/04/2018 11:44:37
---
Welcoming the first 1,000 Energise Africa supporters making an impact with their money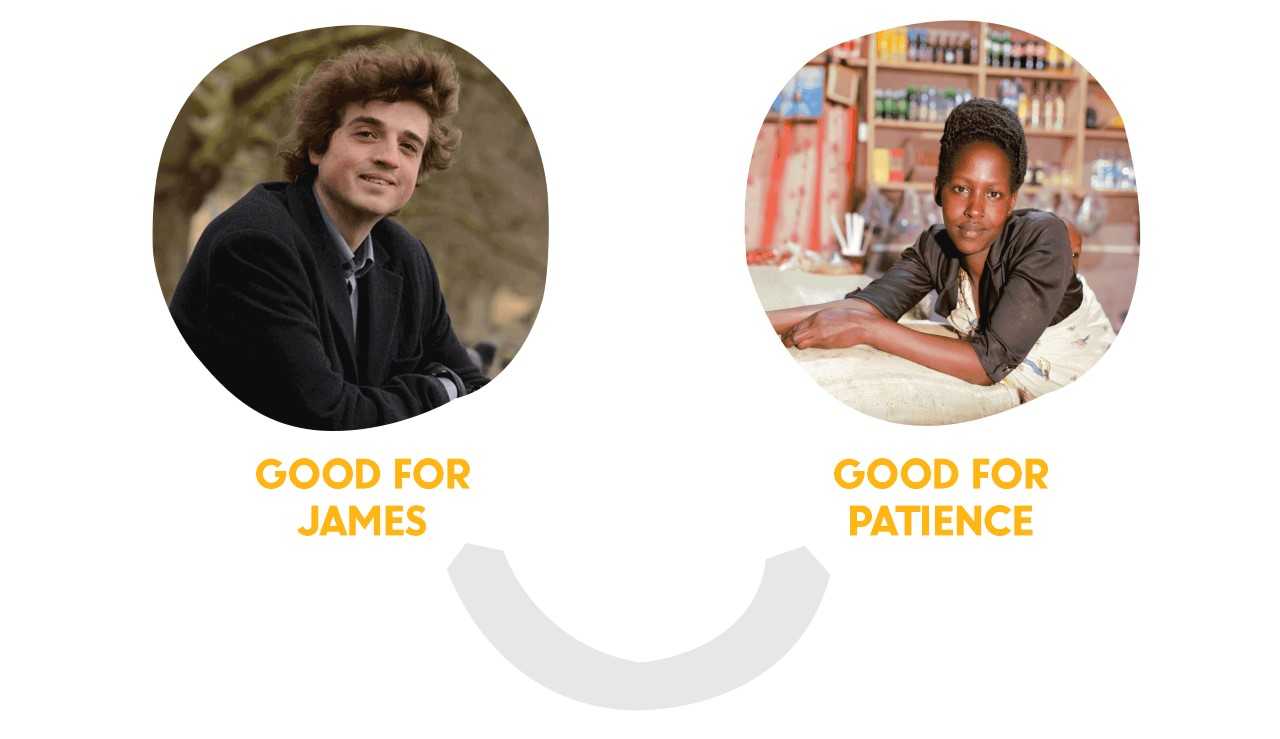 A recent study carried out by Ethex highlighted the fact that 19.5 million people in the UK would be interested in making positive investments but felt that there isn't enough information available. Energise Africa is delighted to welcome the first 1,000 positive investors, who are helping people in sub-Saharan Africa access clean and affordable solar energy.

Energise Africa is a joint venture from Lendahand EU and Ethex, the leading European ethical investment platforms, and aims to bring UK retail investors the opportunity to invest directly in businesses bringing life-changing solar access to thousands of people living without electricity in sub-Saharan Africa.

Just over 7 months since launch and the initiative has attracted over 1,000 motivated supporters, who have invested more than £3.3 million in funding for 27 projects in sub-Saharan Africa. Besides making a real impact with their money, investors can earn a potential return of up to 6%.

This means there are 100,000 people that now have access to clean, reliable and affordable solar energy, with an environmental impact of reducing CO2 emissions by 30,000 tonnes.

"It's a good feeling knowing that you're helping and you're getting a potential return on your investment as well. I like the fact that it's not a handout; it's helping entrepreneurs and the planet" (James Harman, Energise Africa investor).

Through Energise Africa, retail investors have the tremendous opportunity to invest for a sustainable future. Investments begin from just £50, which is an affordable entry point, especially for younger investors wanting to drive positive change. Coupled with an investment return that can often be higher than traditional investments or savings accounts, it's not surprising that over 1,000 UK individuals are already on board!

The projects offered by Energise Africa answer investors' desire to be empowered to assess the social impact they want to have with their money, while balancing this up with the financial return and risk associated.

With investment being key to achieving many of the UN Sustainable Development Goals, we see the success of the Energise Africa initiative so far as an encouraging step.

Couple this with the initial repayments already being received by investors in these products, hopefully it is an attractive investment proposition for thousands more people.

Capital is at risk and returns are not guaranteed. Please read the full risk warning on https://www.lendahand.co.uk/risk before deciding to invest.